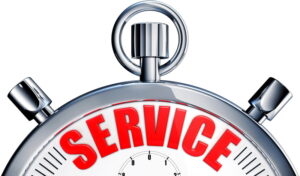 Winter is a time for celebration. This season is full to the brim with holidays and cheer. We hope that you're still finding safe ways to celebrate out there this year while maintaining your health and safety. We're wishing you the happiest of holidays from our family to yours.
We know that you're thinking of your health and safety more often than ever this year. Make sure that you extend your personal health out to your home safety too. This starts with your heater. This is the system that you're going to use more often than any other. If you'd like a thorough safety check for your furnace before the season is fully underway, you should consult our professionals for your HVAC services in Tucson, AZ.
The Importance of a Furnace Check
Your furnace is nothing less than essential during the winter. Our Tucson, AZ winter temperatures have the potential to get quite cold. You need to make sure that your heater can serve you well if you're going to run it so often.
A simple furnace check is the best thing you can do for your home. This is what's going to keep you and your family healthy and safe. It's always important to have a highly-trained heating technician come to your home to check things out.
What Does This Check Include?
Are you wondering what this safety check looks like? Here are a few key things our technicians do.
Test Gas Levels
If you're like most people in Tucson, then you have a natural gas furnace system. Our technicians will take a close look at your system and measure both its carbon monoxide and oxygen levels. This initial check makes sure that everything is in line so that you can operate your furnace safely and efficiently.
Check the Pilot Light
Your furnace's pilot light is always supposed to be blue. This is the right flame temperature to ensure that you get high-efficiency heat this winter. If the flame is yellow, orange, or red, our professionals will see this, note it, and fix it.
Check Carbon Monoxide Detectors
If you have a furnace and something goes wrong, you're going to open yourself up to potential carbon monoxide poisoning. This is where your home's carbon monoxide detectors become your front line of defense. We'll make sure they're ready to detect.
Schedule a Maintenance Appointment Today
Our services are comprehensive. That's why our standard maintenance check is a safety check for your furnace too. We don't stop there: we extend this care to each and every carbon monoxide detector in your home.
Here are a few other things that our maintenance plan includes:
A check for your heater in the fall and a check for your air conditioner in the spring
An affordable plan
Appointment reminders (we want you to stay comfortable!)
Maintenance is more than worthwhile. If you're interested in learning more about our plan, you can call one of our comfort professionals today.
Contact Picture Rocks Cooling Heating & Plumbing. We can perform your furnace check this winter.