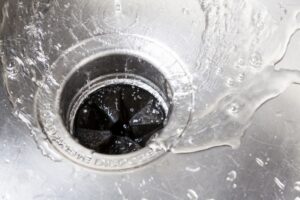 After dinner, the majority of households rinse the dinner plates in the sink, flip a switch on the wall, and watch the food particles disappear down the drain without ever thinking twice about the appliance doing the work.
Garbage disposals are something we always expect to be there—shredding our food waste and keeping kitchen pipes clean and clog-free. We especially don't think about installing a new one when our current one seems to be working just properly.
However, all garbage disposals have a life expectancy. Eventually, you'll have to replace even the best garbage disposal. When that time does come, ensure you use only a professional plumber in the Marana, AZ area for the installation. Here's some information on how long your garbage disposal will last and the factors that influence that length of time.