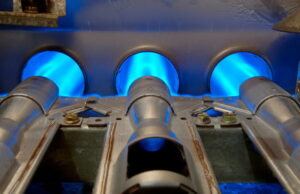 Spring is finally here but that doesn't mean you should forget about your heater. If you want to close out this season strong, then we suggest considering the status of your home's heater. If you can look back on the past few months and realize that you had a trying heating season, then it's time for you to schedule an appointment for heating service in Oro Valley, AZ.
We understand that heating replacement isn't necessarily a fun task you're looking forward to, but our professionals can make it as easy as possible for you. We're able to do this because we know our stuff, we're experienced, and we pride ourselves on quality work. We're going to make sure that you have the perfect new heater so that you can have a stress-free spring, summer, as well as fall when heating season rolls back around.
How Long Should a Heater Last?
When we talk about upgrades, the question of a heater's lifespan comes up in conversation often. Your heater is expected to last about 10–15 years. Although it's expected to last this long, it's not actually going to last this long without routine maintenance and prompt repair when you need it most. When your heater is ready to go, we're the team members who are ready to replace it.
It's Time for an Upgrade When…
Here are a few signs that you should upgrade your home's heater.
The age of your heater: Your heater is between 10–15 years old, as we mentioned above.
You have constant repair needs: You dread the cold weather season because you know that each season brings heating repair troubles along with it.
You're never warm enough: Although you have a working heater, you're never warm enough. This points to a lack of heating power or a heater that's poorly matched to your home.
You're spending way too much money on heating: If your monthly energy bills are too high or you're spending a considerable amount of money on each repair, then it's time to consider an upgrade.
"What Are My Options?"
You've got options with our team when you're ready to upgrade to a new heater. Here are a few of the options that you have on our team.
Furnaces: Furnaces are the fan-favorite system for a reason. They're reliable, effective, and familiar to you. If you want a great furnace, then our professionals can point you in the direction of the right system.
Boilers: If your home is especially cold, then we suggest getting yourself a boiler system. This type of heater provides an unparalleled level of comfort.
Ductless Systems: Ductless systems are great if you're looking for adaptability. You can place an air handler where you need more power.
Heat Pumps: Heat pumps are great because they're effective and eco-friendly. Heat pumps don't generate heat or cooling in the same way that a furnace or central air conditioner does. The way they temperature control saves you money and reduces your carbon footprint.
What's right for you is going to be unique to your home. If you want to make sure that the system you're choosing is right for you, then we recommend speaking with one of our professionals. We'll make sure you get the right unit.
Contact Picture Rocks Cooling Heating & Plumbing to schedule an appointment with our team members.