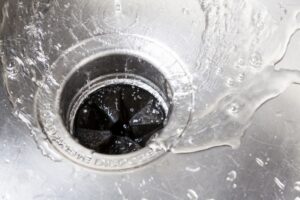 If you're thinking about getting yourself a new water heater for a new or old home, we suggest you look into a tankless model. Tankless models offer qualities like unparalleled energy efficiency and unlimited hot water. If you want to make the most of a tankless system, call us for professional plumbing service in Oro Valley, AZ. Our technicians will make sure your home's new tankless system is properly optimized. 
We know how to ensure that the service you receive is the best around. We're able to do this because we're plumbing experts. We're known as a great supplier in the area because we always offer solutions with our customers' best interests in mind—and at a reasonable price. We're prepared to make your home as comfortable as possible. 
How Tankless Heaters Work
Let's start off with getting into how tankless water heaters work. Tankless water heaters are known as "on-demand" systems because they create hot water as it's needed in the house. This means the unit starts creating hot water when you turn on a hot water tap, and not a moment before.
If you want a great tankless heating system, then it's important to do your research. We do understand that looking for a new system can get overwhelming. If you want a tankless system that's perfectly fit to the needs of your space, then we recommend talking with our technicians. We work with great brands like Rinnai, and can find you the perfect tankless model.
Why Tankless Water Heaters Are Great
You might have heard a lot when it comes to tankless water heaters. If you're wondering what the benefits are of a system like this, we've rounded up a few of the best.
Efficiency: Tankless water heaters are known for their efficiency. In fact, tankless water heaters are known to perform at 24–34% higher energy efficiency than tank models. If you want to save yourself time, energy, and money, then this is the model to consider.
Long-Lasting: While tankless models are more expensive than tank models, they typically last upwards of 20 years. The energy efficiency and cost savings you can benefit from during this time make all the difference. 
Unlimited Hot Water: You'll never run out of hot water with a tankless water heater. This is because the hot water isn't produced until you turn on a tap. It's always there when you need it most. 
Why Professional Service Is Worth It
Although tankless water heaters offer great advantages, you won't receive the full benefits of this type of system without a professional installation. Professional service is able to get you the best work possible because we're well versed in everything tankless. On our team, we often choose to work with Rinnai water heaters. We like Rinnai products because we stand by their quality. We match their great products with our quality service. We're here to assess your needs and get you the service that can deliver. 
Contact Picture Rocks Cooling Heating & Plumbing today to schedule an appointment with our professionals.