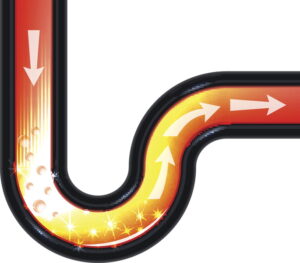 We're all aware that winters in Tucson, AZ aren't exactly the coldest. That doesn't mean that they're not cold to us, though. Although it doesn't get cold enough here to really deal with issues like frozen pipes, there are other types of winter plumbing issues that you should be aware of.
If you know plumbing in Sahuarita, AZ, then you know that prevention is everything. This is why it's so important to do everything you can to keep your plumbing in good shape. It's also why it's imperative to know the early warning signs of an issue. We don't expect you to be well-versed in everything plumbing. We're here to lend you a hand and pass along some knowledge when you need it. We pride ourselves on being the best plumbing experts around. 
Keep an Eye Out for These Plumbing Issues
Here are some things that you should keep an eye out for when it comes to your home's plumbing.
Leaks
Don't trick yourself into thinking that the leak you noticed in your home is no big deal. Leaks have a way of snowballing into huge issues. We don't want your leak to pose a significant threat to your home. Instead, we want you to address the problem with professional assistance. Get in touch with us as soon as possible when you notice something like this. 
Water Heater Issues
Have you noticed that you're having issues stemming from your home's water heater? Here are a few to watch out for:
A change in the water pressure (any type of decrease in pressure is a problem)
Discolored water
Rusty water or water that has any type of sediment in it
Strange noises (rumbling or knocking in particular)
These are all signs you're having trouble with your water heater, and we can help fix it. 
Clogs
Clogs aren't a seasonal issue, but the cold weather can cause any build-up lurking in your drains to stiffen and start problems in your home. You can circumvent this by investing in drain cleanings and by combatting budding issues with professional care.
Garbage Disposal Issues
Garbage disposal issues can include things like foul odors, a slow draining sink, or any type of odd sound coming from your sink. We know that garbage disposal issues can happen at any time of the year, but we see an increase in this issue during the holidays because so many families decide to entertain. The best way to prevent a problem like this is to know what should go down your home's drain.
High Water Bills
This is one of the biggest signs that you're in the middle of a plumbing problem or that a bigger plumbing problem is on its way. Don't order your family to start taking shorter showers quite yet. Instead, just get in contact with a team of professionals. You could have a sneaky leak somewhere in your plumbing system and this could easily be causing a spike in your home's water bills. We'll help you figure out the source of this and work to solve the issue.
Contact Picture Rocks Cooling Heating & Plumbing for our home plumbing services.