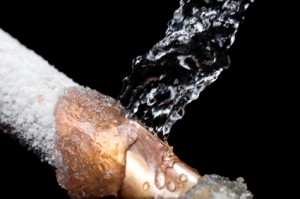 Are you sitting around your home asking yourself, "Is it time for me to repipe my home?"
We know that repiping your home is quite an undertaking. It can be an overwhelming experience as a homeowner. If you know it's time for you to repipe your home, then we're going to give you an overview into the process today. We're going to let you know what repiping is, all the signs that you need to repipe, and why professional service is so important. Considering plumbing means that it's time for a qualified plumber in Sahuarita, AZ. We're going to help you figure out exactly what you need.
What Is Repiping?
Repiping is when you replace a single pipe, a segment of pipes, or all the pipes in your home. Most of the time, we perform whole-house repiping services because these are the most financially efficient services.
Repiping is something that you want a professional for. We can find you the best new pipes made from the right materials, map out the entire plan, and have the whole house repiped in the course of about a week. Our team strives to make this process as easy as possible for you, so get in touch when you're in need.
When to Repipe
Here are the signs that you probably need to repipe your home:
Leaks, Leaks, and More Leaks
It's like you're springing a new leak in a different place in your plumbing system every other day. At first, it was something you thought was centralized to one area of your plumbing system. Now, you're realizing that it might be a larger issue with your plumbing system as a whole. This is when repiping should be a topic of conversation.
Low Water Pressure
Does it feel like you're showering with a watering can pouring over you? Your shower head should provide you a strong, steady water stream. If you can't count on this, then it's time for you to improve your home's water pressure with new pipes.
Old Pipes
How old are your home's pipes? Your plumbing system can last a while, but if it's 50 years or older, then it's probably best to start considering pipe replacement services.
Corrosion
Are you noticing dark specs all throughout your water? Maybe your water is discolored. These are both signs of corrosion that you need to handle with professional care.
Why Professional Service Is Essential
You need to have a professional repipe your home. This is quite a large job, and you don't want to have just anyone perform it. Failing to invest in the right service is only going to cause you trouble in the future. Let's say that you go to the wrong team for the job, your pipes might seem brand new and ready to work for a few years, but we can guarantee the quality will decline fast.
We're a team you can get in touch with for these services. Our plumbers are great, and we never cut any corners. We're going to make sure that you get service that satisfies you.
Contact Picture Rocks Cooling Heating & Plumbing for your home's plumbing services.