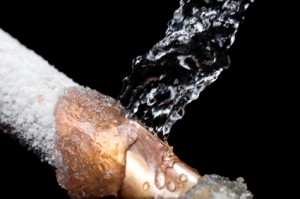 Plumbing problems tend to be so stressful because they escalate so quickly. You could be nursing a slow-moving drain for weeks and then, *bam*, all of a sudden you're dealing with a clog. Dealing with a potential leak is even worse. You have a small drip and then all of a sudden you're estimating how much it's going to cost you to fix the water damage your home incurred.
If you need leak detection services, we're the team you can call. You can rely on us because we're experts in plumbing in Oro Valley, AZ. Coming to our team means that you can have a full team of professionals ready to perform the services you need. We're happy to work with you.
The Signs You Have a Leak
Here are a few signs that you might have a leak somewhere in your home:
Moldy And/ Or Musty Scents
You never want to notice a moldy or musty scent when you're in your home. If you've noticed that you smell these scents although you're keeping your space clean, then your plumbing might be to blame. Undetected leaks lead to stagnant and unchecked water, and this leads to mold. If you'd like to knock out this problem, then we're going to help you with what you need.
The Sound of Water Running
If you hear that sound of water running even when your faucets are off, then you should check in with a professional. You're probably dealing with an issue of water running somewhere unseen due to a leak.
Warm Floors Or Walls
If you brush past a wall and notice that it's warm or step on a certain part of your floor and notice that it's always warm, you might have a leak right below the surface. What you're more than likely feeling is a pool of water right underneath your hands or feet.
High Water Bills
Are your water bills high although you're not doing anything to warrant the increase? High water bills are an issue that you should hop on as soon as you notice it. Where there's an unwarranted high water bill, there's probably a leak.
Why Leak Detection Services Are So Important
Maybe you just read through all the signs we listed above and you're thinking… "Well, why do I need leak detection services now?" You need leak detection services because professional help is the only way to be sure that you have a leak.
Going through all the signs above and identifying with a few is going to help you make an educated guess. You actually need a qualified professional to get in your home, get into the relevant spaces, and spot a leak.
Our leak detection services are great because we know how to find the sweet spot between precision and speed. We never sacrifice one for the other. We make sure to do a great job all while spending minimal time in your home. Contact us when you're ready to solve the mystery of that plumbing problem at home.
Contact Picture Rocks Cooling Heating & Plumbing today for your leak detection services.