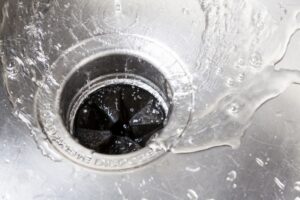 When you experience a plumbing problem, it's natural for you to feel like it's urgent no matter what it is. You want to handle these issues right away and we understand this. This is why it can be difficult to decide if the problem you're facing is a true emergency or if it's just a regular plumbing problem. Our plumbers in Sahuarita, AZ can help you draw the line in the sand.
We pride ourselves on handling all your plumbing needs. We understand that your emergency plumbing is something you need urgently, and we cater to this. Our entire team is skilled and ready to serve you.
Is It an Emergency Plumbing Need?
Let's figure out if what you're experiencing could be considered a plumbing emergency.
You Have No Water
A clear plumbing emergency is having no running water in your house. You really can't function in your home for long without any running water. If you've tinkered with your main water line and already tried troubleshooting at the taps, then you're having a persistent issue with your water supply. Having no running water is an issue and you should address it with care. Our team members are here 24/7 when you need us.
Flooding Risks
This is the main issue that counts as a "plumbing emergency." After all, anything that could create a risk of flooding is a big emergency: the last thing you want is for your home to flood. If it does, you're running the risk of water damage, which is just as expensive as it is disastrous.
Don't ignore a water leak. It has the potential to become disastrous over time. The tricky thing about leaks is that you never know when they're going to get worse and become a major problem for your home. We'll help you to combat these issues.
Sump Pump Failure
If your sump pump fails you when you need it, it means that you're going to be left vulnerable to a flooding issue. Sump pump failures are terrible for your home and should absolutely be considered an emergency.
Clog
If any part of your plumbing system has started to clog, then it's important for you to schedule an appointment with our professionals. Clogs pose a real threat to your plumbing system even if they seem fine now. Your home's water pressure can build up in odd places and cause further issues due to a clog. Make sure you note a clog and address it as soon as possible.
Broken Water Heaters
Your water heater is one of the hardest working appliances in your home. The water heater is responsible for almost 17% of all the energy usage in your home. It does heavy lifting every single day. If you've noticed that your water heater isn't performing the way it needs to, then you should contact us for emergency plumbing services. Non-operation from your water heater is a red flag, so don't waste time—call us.
Contact Picture Rocks Cooling Heating & Plumbing today to schedule an appointment for your plumbing services.