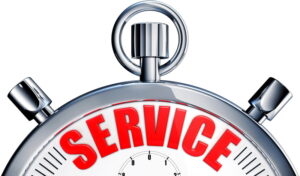 Winter is here and the weather is cold. This season snuck up on us fast this year. If you've meandered over to your thermostat one morning to take the chill off and realized that you never got around to scheduling that heating maintenance appointment, we want you to know that there's still time to do so. Our outlook on maintenance is "better late than never," so although we encourage you to schedule during the fall, you can still do it now.
Maintenance is easy with a team of professionals like ours. We inform you through every step of the process so you're always at ease. We're going to stay true to our emphasis on information today by letting you know the essentials concerning furnace maintenance in Tucson, AZ.
The Timing of Heater Maintenance
Let's start off with the proper timing of maintenance. We always suggest that you maintain your heater during the fall season. We think that heater maintenance is best at a time like this because it's ahead of the coldest temperatures of winter. Heater maintenance is a preventive measure. Scheduling your maintenance ahead of the winter season actually gives your heater time to prepare. 
Although this is the ideal timing, this isn't the only time you can schedule a maintenance appointment. We understand that life gets busy and an appointment or two might slip between the cracks. Getting maintenance a little after the target date is better than not getting maintenance at all.  
The Benefits of Maintenance
Are you wondering why maintenance is so helpful? Here are a few reasons:
Better Heating: Maintenance is great because it works out all the kinks from your heating system. This means that you're more likely to get better heating with ease. 
A Longer Lasting Heater: You want your heater to last as long as possible, right? Your heater can last about 10–15 years, but it won't be able to last thing long without the proper care. Maintenance will ensure that your heater lasts as long as possible. 
Lowered Cost: Receiving regular heating maintenance can actually save you money. It's able to do this because it improves your efficiency. An efficient system is a system that won't have to waste any energy. When your heater doesn't waste energy, it costs you much less. 
Our Maintenance Plan
Once you understand the importance of maintenance services, you should take the time to invest in a maintenance program. On our team, we offer four different tiers of our maintenance package. We do this because we understand that everyone's needs are different. We want to be able to meet the needs of all of the homeowners we serve. Here are our four tiers:
Bronze: Standard $195
Silver: Standard package + indoor coil cleaning $600
Gold: Standard + indoor and outdoor coil cleaning $700
Copper: Evaporative cooler + furnace $280
It's worthwhile to invest in our maintenance because we're top-of-the-line professionals. If you've got questions, then we've got the answers for you. We're happy to answer any questions you have about our maintenance services today. 
Contact Picture Rocks Cooling Heating & Plumbing to schedule an appointment with our professionals.