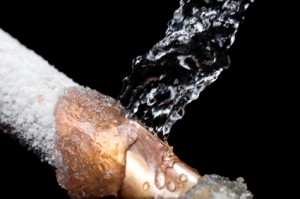 You're having some trouble with your home's plumbing system, but you don't know if it's a big issue. Yeah, sometimes this plumbing problem disrupts your day, but it's nothing so dire that you can't work around it.
We want you to know that you should never have to "work around" any part of your home's comfort system. Your comfort system should work for you, not the other way around. If your plumbing system is giving you grief, then it's time for you to schedule an appointment with our professionals. Come to us for your plumbing in Marana, AZ. We're the experts who can perform all the work you need.
Watch Out for These Issues
Here are a few signs you need professional plumbing work for your home.
Paying Too Much
How much is your water bill each month? Is it reasonable or do you feel like you're getting the bill from a small aquarium by accident?
Your water bill should always remain reasonable as long as you're not doing anything new. If your water use is business as usual but your water bill is through the roof, it's time for you to schedule an appointment with our professionals. A high water bill with no direct cause is a sign of a plumbing problem.
Low Water Pressure
You turn on your shower, wash your hands in the sink, or even go to turn on the hose in your backyard and your water pressure is low. Low water pressure is a problem. All the water coming out of your home should come out in a steady, heavy stream. If your water pressure isn't like this, then it means you're having real issues. We can help you find the source of the issue you're having, and we can solve the problem with ease as well. Call us for what you need.
Constant Leaks
Have you noticed that your home is always springing a leak? This is a real issue. You shouldn't worry about your plumbing system on a daily basis. If you do, then it means you have a significant issue on your hands. Leaks mean that your plumbing system needs professional work. We're here to provide it for you.
Dirty Water
If you notice your water tastes a little funky, looks a little off in color, or even has sediment floating around in it, then it's time for you to call our professionals. Dirty water means that something is wrong with the pipes or the water heater. We'll help you fix the issue no matter the source.
Fluctuating Temperatures
If you're actually experiencing this, then it might be a nice way of saying that your shower scalds you every now and then. This isn't something that you should accept. If this is an issue you're experiencing, you can call our professionals to fix it in a flash. We know how to pinpoint a problem you're having and resolve it in no time.
Call Picture Rocks Cooling Heating & Plumbing today to schedule an appointment with our professionals.