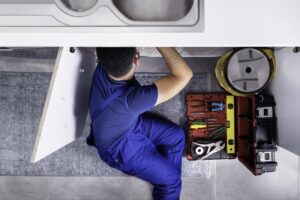 We know that trying to get proper plumbing service isn't always easy. Most of us dread plumbing problems because they are so unexpected and difficult to deal with. You're never looking forward to calling in a plumber. In most cases, you just wish that you could zap these plumbing problems away. We understand this and we cater to it. Our plumbing in Green Valley, AZ is always as prompt and effective as possible.
We're going to go through the plumbing problems that may cause you grief this season. We want you to handle these problems as fast as possible. Your plumbing quality isn't just about the operation of your home, it's also about your health and the cleanliness of your space as well.
Signs That Your Plumbing Is Suffering
Here are the signs that you have poor plumbing quality in your home:
Odd Sounds
Have you noticed some odd sounds coming from your home's plumbing? It's likely that you hear these things after you turn on a faucet, take a shower, or flush your toilet. This is because these are the most active times for your plumbing system.
One of the most common noises you'll hear is screeching. Screeching is typically caused by air in your pipes. This is a clear indicator of a plumbing issue. The biggest piece of advice we could give you concerning any plumbing sound is to contact a professional as soon as possible. The problem might not seem big enough to address now, but it will certainly become this way with time.
Dripping Faucets
A dripping faucet is a clear sign of a plumbing system crying out for help. It's annoying and it's also destructive. We know that this is one of those problems that you can convince yourself to live with for a long time, but a dripping faucet will wear down your plumbing system with time. We're here to help you fix this problem.
Drainage Problems
Do you have still water standing in your sink or tub? This is a clear sign that your home's drain isn't functioning properly.
Drainage problems are typically coupled with foul odors and loud noises. Even if it's just the drain problem on its own, you're going to need to handle this issue soon.
Poor Water Pressure
Has your water pressure dropped to the pressure of a watering can? You should always have a strong, steady stream of pressure. If you can't describe your water pressure this way, then you should talk to our team members.
Running Toilet
Have you noticed that your toilet is running nonstop?
You flush your toilet, but there's the distinct sound of some activity going on from the toilet with time. A running toilet drives up your water bills, lowers your efficiency, and can even wear down your toilet leading to further issues.
The sound of a running toilet is an early warning sign. Make sure that you schedule an appointment with us to solve this as soon as you can.
Contact Picture Rocks Cooling Heating & Plumbing to schedule an appointment with our team members.