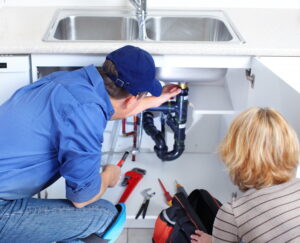 Are you wondering how to get proper service for your home's drains? The best way to start is with professional plumbing services. The beauty of modern technology is that it makes things much easier in so many different ways. We understand that plumbing problems aren't always easy to detect, but a video pipe inspection can make things much easier.
Another thing we really understand is that plumbing in Oro Valley, AZ isn't just something you're going to understand thoroughly as a homeowner. If you're struggling to understand how this system works or how video pipe inspections work, we're here to clear things up today. Let's chat below about everything you should know about video pipe inspections. 
What Is a Video Pipe Inspection?
Let's take a step back and start with the basics. What exactly is a video pipe inspection?
Video pipe inspections are when you have a professional plumber come out to your home and clean your plumbing system with the aid of video technology. You need a professional for this because we're the ones with the access to this technology, the expertise, and ability to decipher what's going on within your pipes based on the video images. 
We're happy to offer these services. If you're looking for quality service, we're the ones who can provide it to you. Video pipe inspections are just on the basis of their technology, but you need a great professional like ours to actually put it to work. 
The Advantages of a Video Pipe Inspection
Are you wondering what the benefits of video pipe inspections are? There are quite a few. Here are some of our favorites:
Reduced Time
One of the best things about a video pipe inspection is that it can reduce the amount of time that a plumber is in your home. We know that calling out a plumber to your home probably isn't something you're looking forward to, even if you really need the work. If you're looking to get a professional in your home and then get them out just as quickly, then video pipe inspection services will help you with this.
Better Service
The best thing about video pipe inspections are that they provide you with a higher level of service. You're going to miss out on less and get even better service with a video pipe inspection. The days of plumbing guesswork are gone. Your plumber can literally have a look on the inside of your pipes without much effort. Better service is in your hands with this type of work. 
Less Mess
The trouble with traditional plumbing work is that there's a lot of excavating and digging involved just to fix a small issue. This can create a lot of unnecessary stress, mess, and strain on your home. If you'd like to sidestep all of this, schedule an appointment with our professionals. The less mess the better and this is possible with a video pipe inspection. 
Contact Picture Rocks Cooling Heating & Plumbing today to schedule an appointment with our professionals.