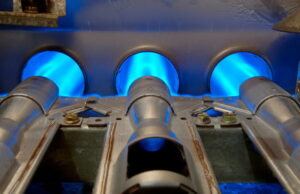 Now that we've reached a critical point of late fall, it's important to check in with your home to make sure that everything is running as it should. The number one thing that you should check in with is your heater. You need to make sure that your heater isn't only heating but that it's heating well. Something that we realize is that people don't address their heating needs because they don't realize what they are. This is why we like to discuss HVAC in Green Valley, AZ with our customers. 
Today, we want you to get a quick overview of some things you should check in on this season. Let's get into the most important pre-winter items you should check on below…
Your Pre-Winter Heater Checklist
This point in late fall is a great time to check in with your home's heater and determine if it's ready to roll or not. Here are a few things you should check in on.
Are You Warm Enough?
The number one thing you should ask is if you're warm enough. If you're not warm enough or struggling to get warm, then you should definitely check in with a heating professional. 
Warmth is the thing that you should have this winter if you have a heater in your home at all. If your heater isn't able to perform for you, then it means your heater isn't up to par. This is the time where you should reach out to one of our professionals for repair work. 
How's Your Airflow?
Sometimes you might feel like your heater has the heating power it needs, but you just feel like you're not getting it because your heater isn't pushing out enough air. This is an airflow problem that points to a deeper heating issue. If you're struggling with your home's airflow, then it's bound to affect the rest of your heating season. 
Are You Paying a Reasonable Amount?
How much are you paying for your home's heating care this winter? We're going to break it down into two different categories.
Monthly
Your home's monthly energy bills should always remain reasonable unless you're doing something out of the ordinary. If you notice a spike, then it's time for you to schedule an appointment for repair.
Repair Work
Your repair prices should also be reasonable. If they're getting increasingly more expensive, then it's time to schedule an appointment for repairs to make a difference.
What's the Cycling of Your Heater Like?
Is your heater cycling in the way that you're used to? If you notice that your home's heater is running in short cycles or extremely long cycles, then it means that it's time for you to repair your heater. Unusual behavior typically gives way to a repair need sooner or later.
What's Your IAQ Like?
Is your home dusty out of nowhere? This is actually a sign that your home's furnace is struggling to perform effectively. We can help you work through this issue from an indoor air quality standpoint and a heating standpoint. 
Contact Picture Rocks Cooling Heating & Plumbing today to schedule an appointment for your heating services this winter.