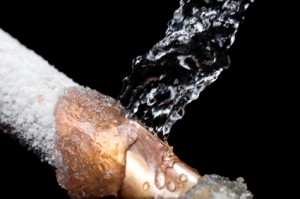 Sometimes you have plumbing issues, but you don't know how severe the plumbing issue is. We've been there before too. We understand that you might not always know what constitutes a plumbing emergency when you're in the midst of one. That's why we're here to define everything that you're experiencing.
We specialize in plumbing in Tucson, AZ. If you read through this blog and realize that you're experiencing a plumbing emergency, then you can get in touch with us for the service that you're looking for. We understand exactly what to do to fix the problem.
Call for These Issues
You're going to need to call us when you're experiencing any of the following issues:
1. Clogged Toilets
We know this is everyone's dreaded plumbing problem—you've run into a toilet clog. We know you might not consider this a plumbing emergency because it's so common in homes. You've probably encountered a clogged toilet before and seen it through to the other side. Your toilet is a vital part of your home that can potentially affect your personal health. This means a clogged toilet is an emergency. Make sure you call us to have it unclogged.
2. Clogged Tubs/Drains
Do you have a clogged tub or drain in your house? We know that these types of clogs are just as common as toilet clogs, but trust us when we say it falls into the same category of problems. Clogged sinks and drains pose a threat to your home. You don't want to run the risk of flooding or other plumbing problems. Don't let this trouble go on too long without the right attention.
3. Leaks
A leak of any kind is a plumbing emergency. It doesn't matter if it's big or small or where it is located. A leak means water damage could be on the horizon. You need to act fast if this is something you notice in your home. Our plumbing professionals can fix the issue quickly and help you get back on track.
4. Malfunctioning Washing Machine
Has your washing machine started to underperform? Maybe you've noticed that your washing machine is leaking. Even a small leak is a big issue. We know you can put this off and avoid using your washing machine for a while, but this isn't something you should do for the long term. You invested in a washing machine for your home for a reason; you should be able to use it. We can help you out with the necessary repairs: just get in touch with our professionals.
5. No Hot Water
Do you have a lack of hot water or no hot water in your home? You're going to need to contact our team. We know you can sometimes get by without hot water for a short period of time, but it's nothing you should make a habit of. If you lacking hot water, get in touch with our plumbing professionals to stop this plumbing emergency.
Contact Picture Rocks Cooling Heating & Plumbing today for your plumbing needs.